One-to-one interactions
Engaging with Bollywood star Sunny Leone's Tweet generated 280 likes and 20 retweets.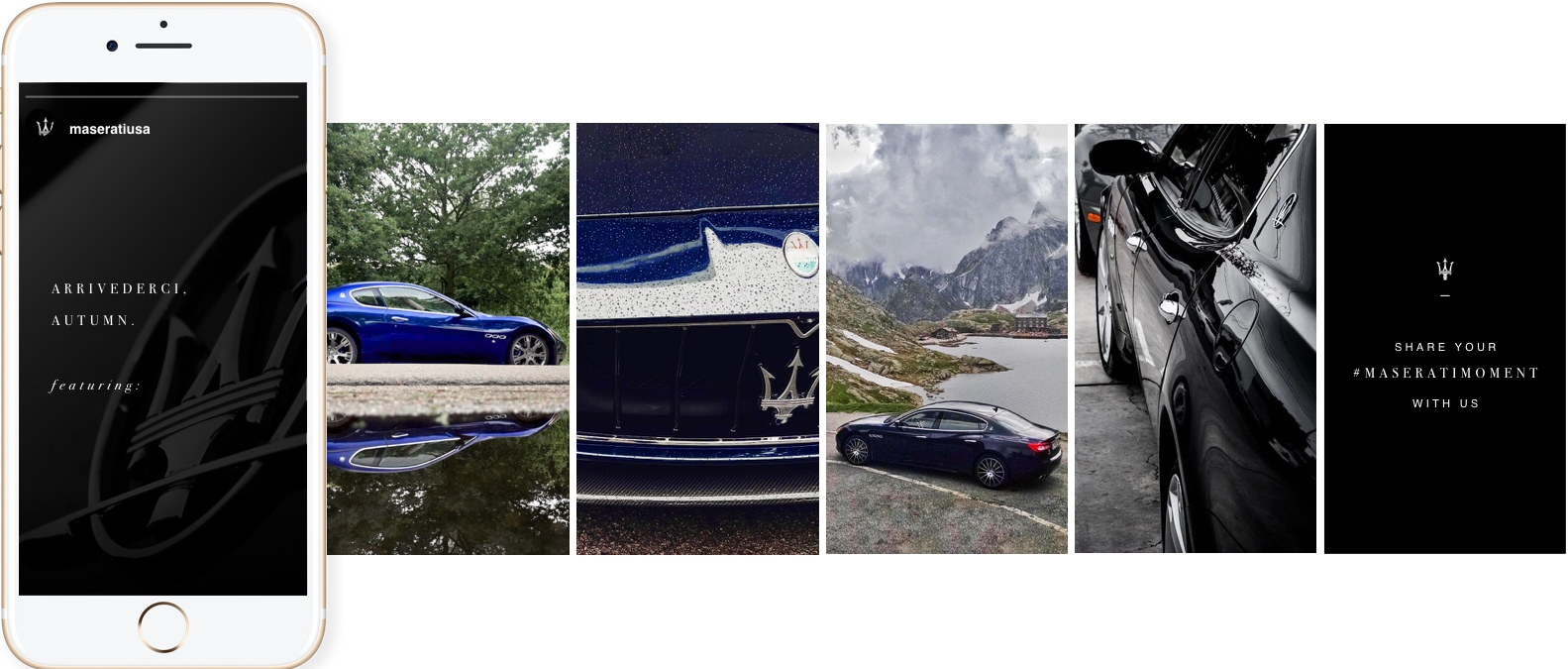 Community engagement
Another powerful engagement strategy is reposting user generated content shared by the community. This monthly feature combined a regular Instagram post with a push to discover more UGC in Instagram Stories. The repost would not only allow us to reward followers for sharing content but also gave us the opportunity to call for submissions. These posts generally performed 5%-16% above benchmark and resulted in a spike in UGC submission.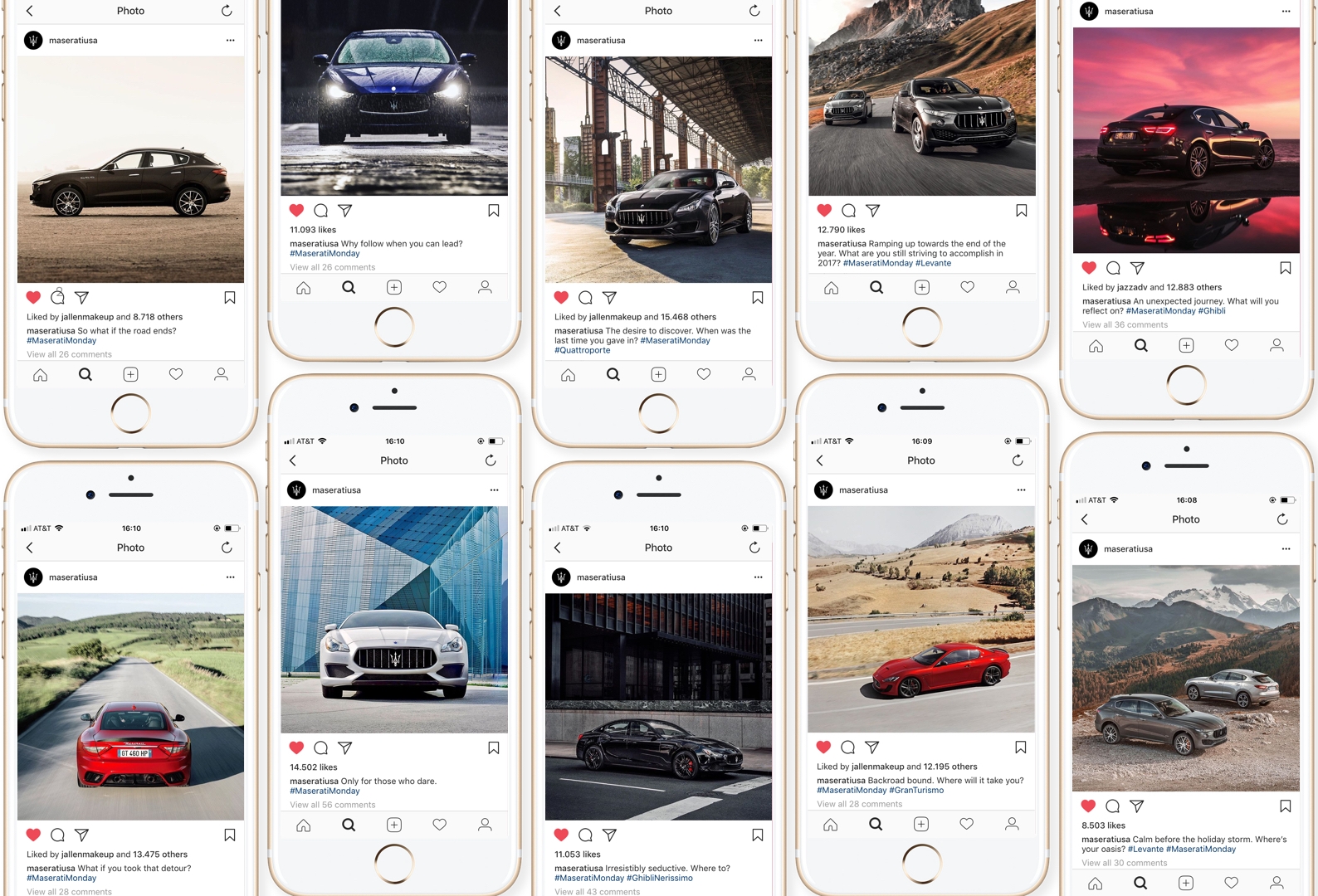 Maserati Monday
An all-time community favorite. This weekly reoccurring post was widely anticipated, shared, and engaged with by the community. The formula for a successful Maserati Monday post was simple: a highly desirable, full-body shot of any Maserati with a provocative question to let the community's imagination run free.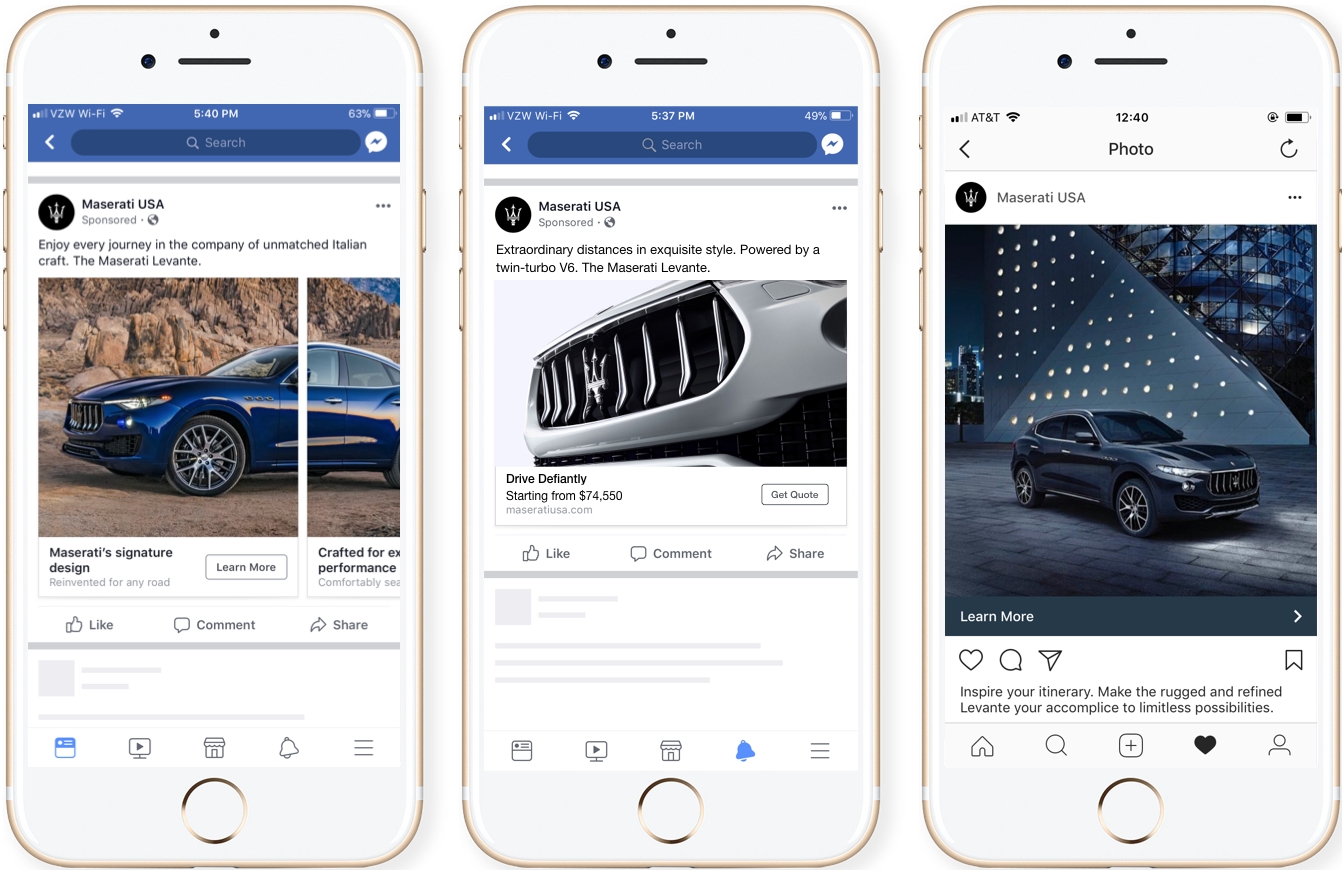 Paid media
Paid media was utilized to reach out and engage with a wider audience and potential buyers outside of the existing online community. Campaigns were employed to heighten general brand awareness and spotlight individual models. Featured above is the Levante stimulus campaign, created to expand awareness around Maserati's first ever SUV. By taking key learning from previous campaigns, we were able to optimize its performance. Views for the targeted videos were up by 13%, click-to-site performed 88% better and the lead rate was 57% higher.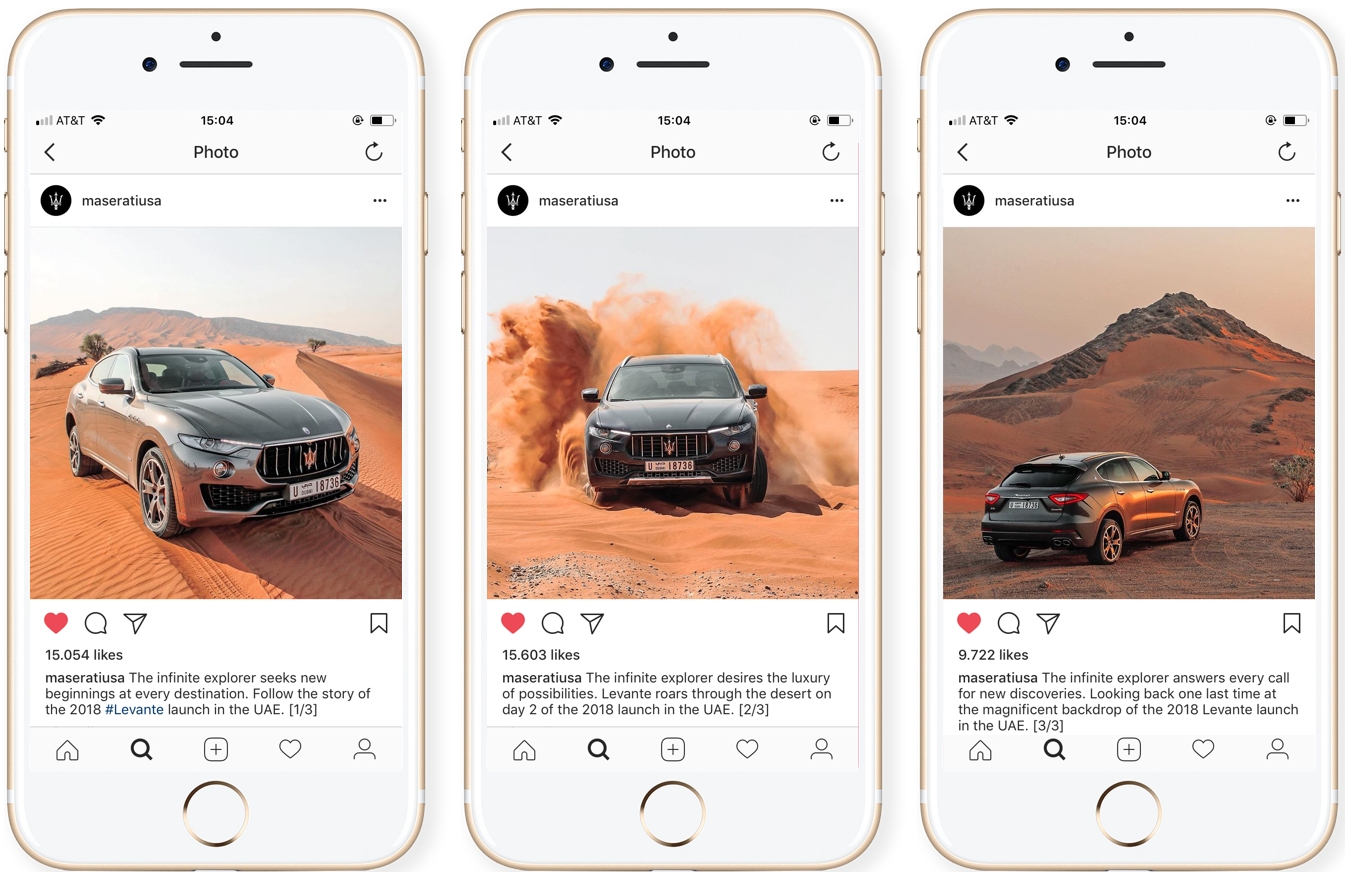 Events and activations
Local and the occasional global event allowed us to feature Maserati on the crossroad of various lifestyles, ranging from travel to sports, fashion to photography. Ranking amongst some of the highest performing posts are coverage of the Levante MY18 launch in Dubai (featured above), the 2017 Los Angeles Auto Show, the Newport Wine and Food Festival, Milan Fashion Week and sporting events.

Cover photo: Photo by Pietro De Grandi on Unsplash

Nivea
For Nivea's Nordic social media accounts, I was the copywriter responsible for creating, translating and localizing all content for the Dutch market. Posts ranged from product highlights to beauty hacks, holiday celebrations and special promotions.